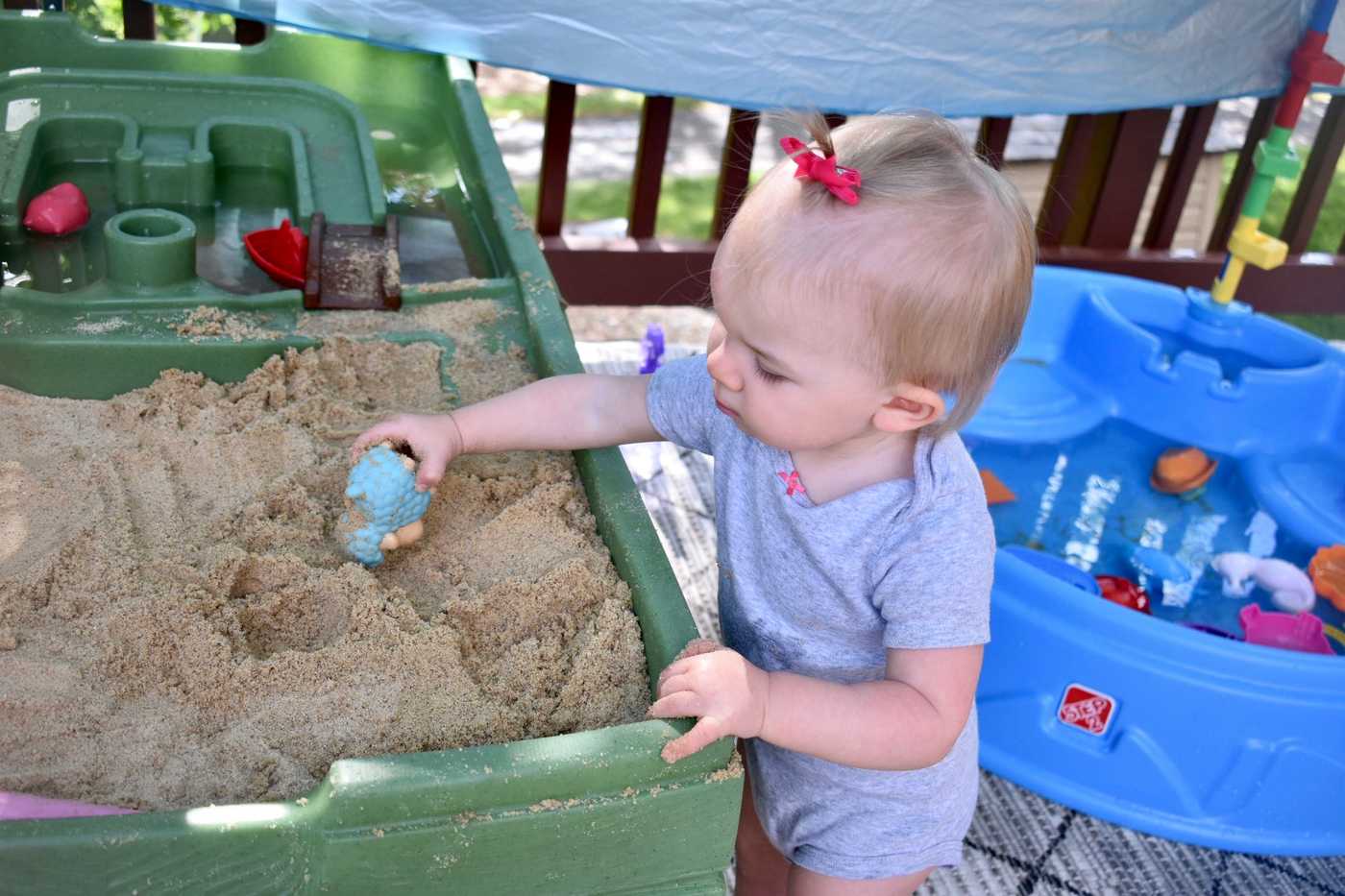 With it being so beautiful outside, we like to spend a lot of time outside. Riley loves getting to play in her sand and water table! This activity is great for the sand table so gather up some small animals and let's go on an animal hunt! If you don't have a sand table or sand box, no worries. Check out my Edible Sand post to make your own sand for this activity.
Materials
Small toy animals (We used Riley's favorite animal bath toys!)
Sand box or sand table
Tools for digging such as shovels, spoons, or cups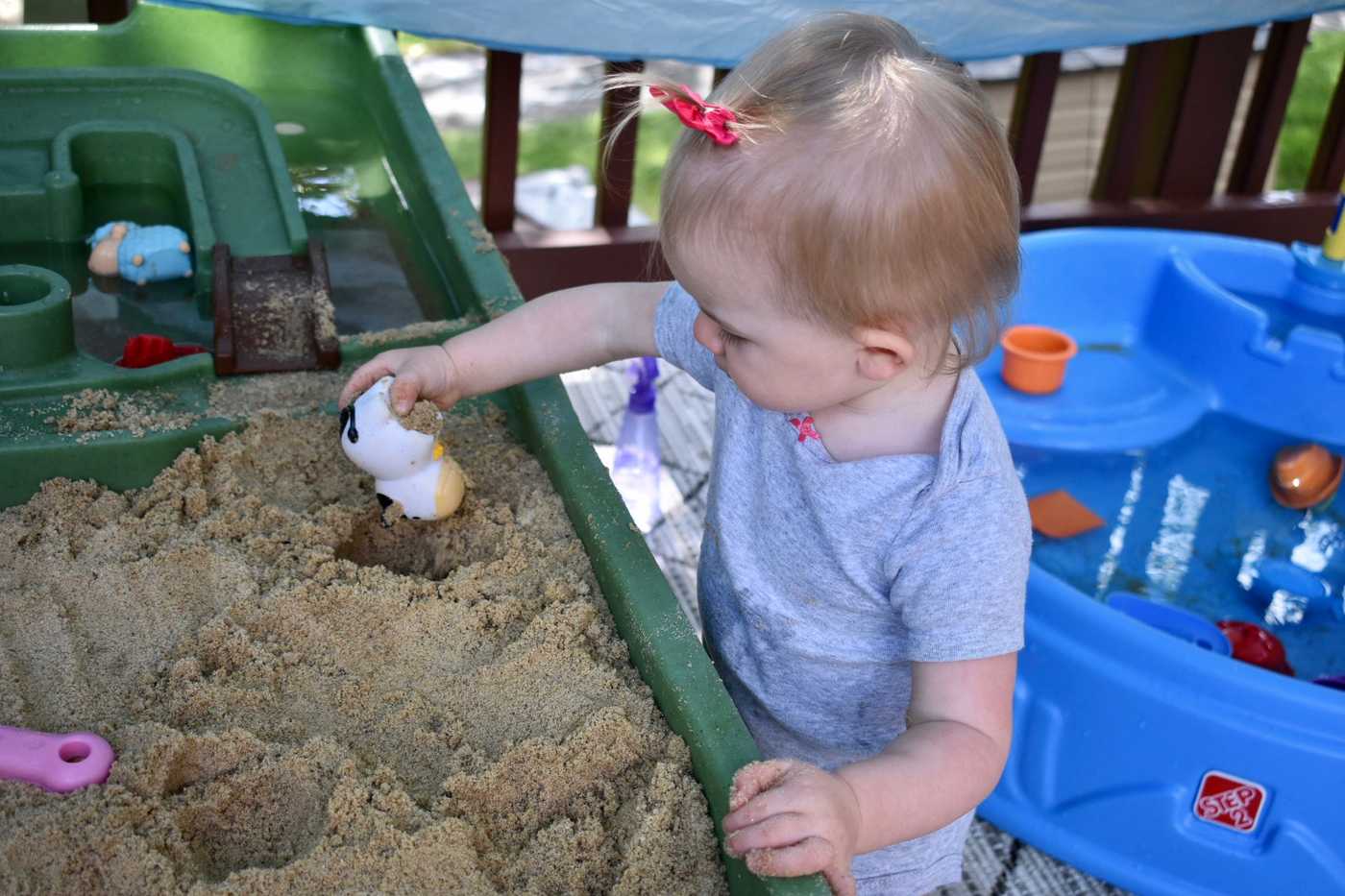 Directions
Bury the animals in the sand. For Riley, I left a part of each animal showing so that she would know where they are and be interested in the activity. For children who are older, you can fully bury the animals and ask your child to find them.
Let your child find all the animals. Give them tools to dig as this helps work on their fine motor skills. Riley preferred to just dig and grab with her hands instead which is great too!
Once your child finds all the animals, start over and bury them again!
Play Modifications
Read animal books that relate to the animals you are using for Animal Hunt to add a literacy connection.
For verbal children, ask them to name each animal as they find it. You can ask other animal related questions as well such as what sound do they make, how do they move, etc.
This can also be an indoor activity by hiding stuffed animals around the play room for children to find.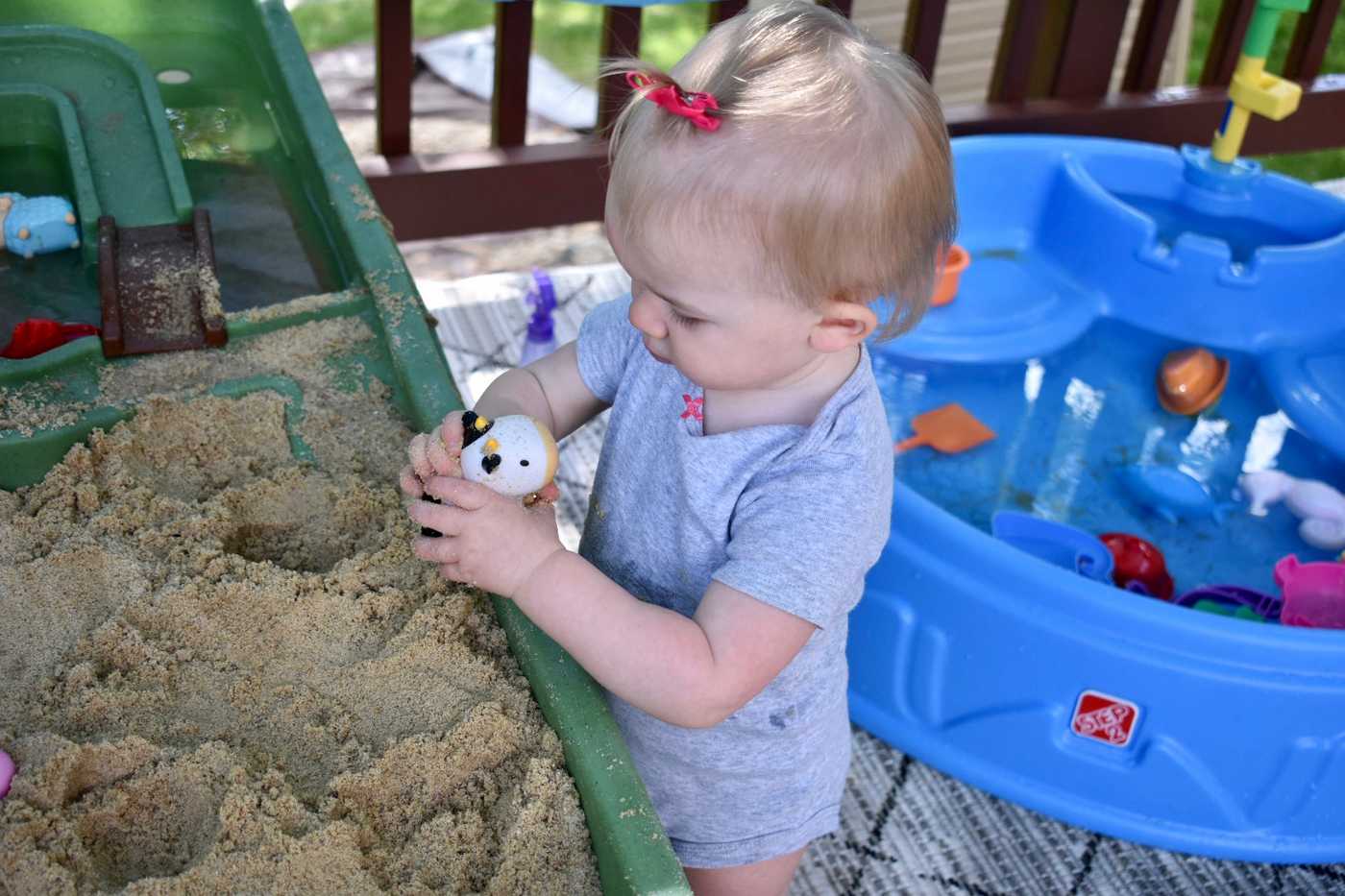 Riley's experience
I quickly learned that Riley needed to see a part of the animal to be interested and know where to dig. Once I left a part of each animal visible, she would quickly fish them out of the sand. We would then toss them in the water to clean off before Riley would sign for "more". I would bury the animals all over again and she would dig them out almost faster than I could bury them. Sometimes I would be in the middle of burying an animal and she was already "finding" that animal. The animals are now temporarily living in the sand table so that each time we are out there, we can play a few rounds of Animal Hunt.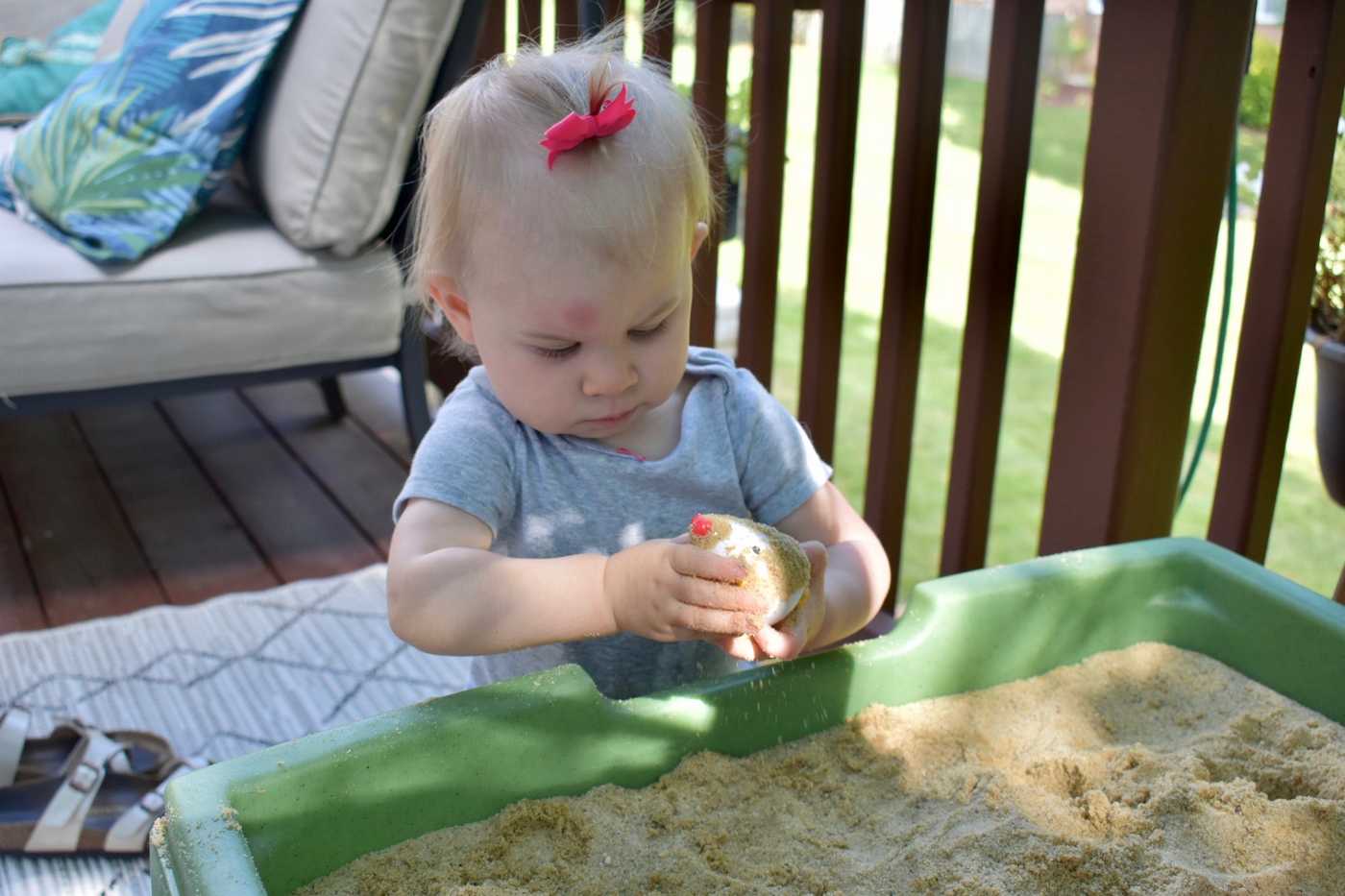 Benefits
Curiosity: Your child is developing and engaging in their own curiosity as they hunt for the buried animals.
Object Permanence: Objects still exist even when I can't see them.
Fine Motor Skills: Your child is grabbing, digging, and scooping in the sand as they hunt for the animals.
Gross Motor Skills: Your child is moving around the sand table or room as they search for the hidden animals.
Language Development: Your child is being exposed to new vocabulary as you describe not only the names of the animals but their location using words such as in, out, under, hidden, sand, etc. By asking your child to name the animals or their sounds, you are asking them to work on their expressive language development.
Early Science Explorations: By reading books about animals, talking about the different animals, and hunting for the animals, your child is exploring science concepts and developing their curiosity about the world around them.