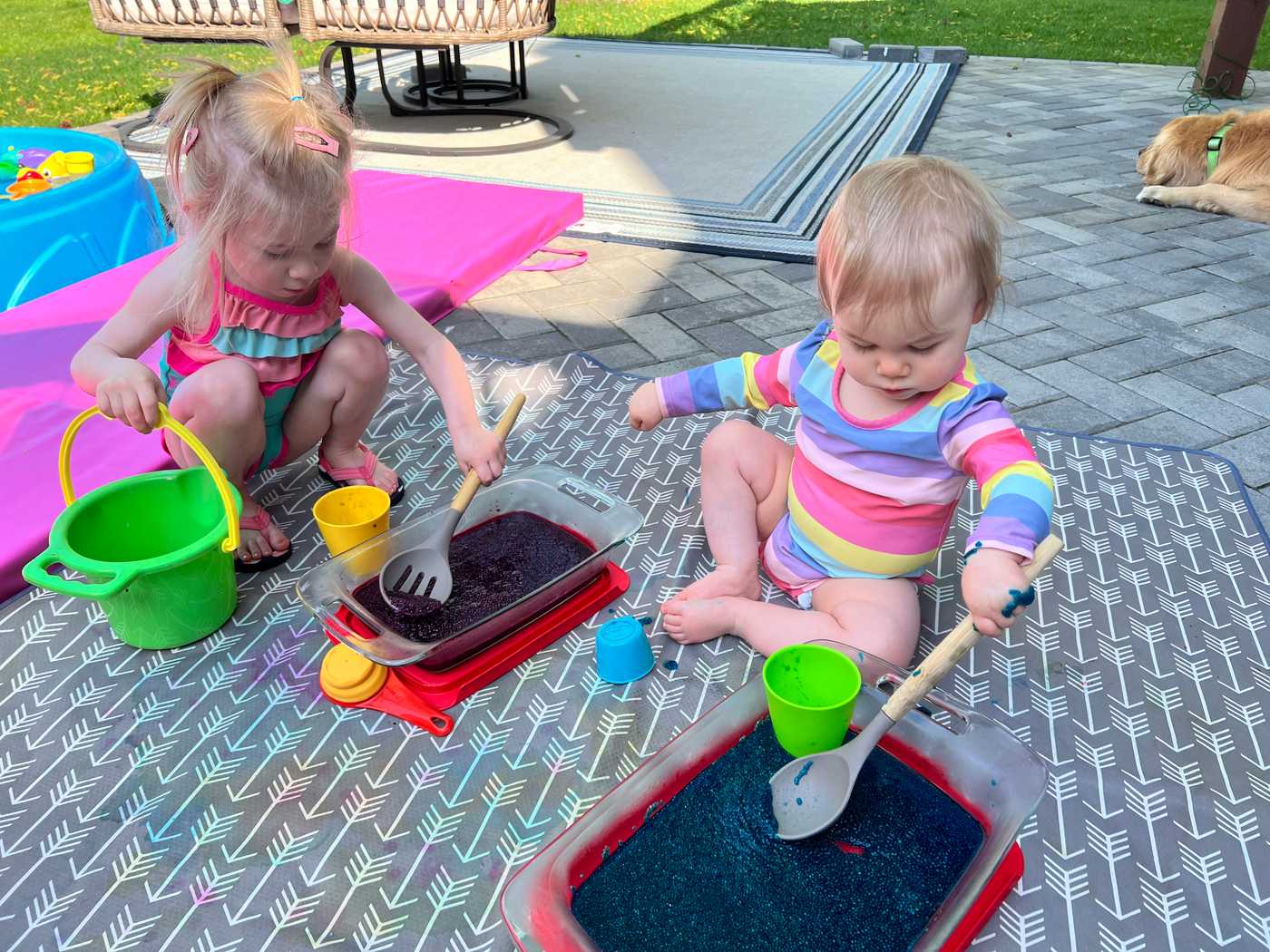 Are you looking for a new sensory tray idea? This is a taste safe goo that has just the slimy feel your little one is looking for. You just need a few simple ingredients and you are ready to go!
Materials
¼ cup Chia seeds
Food coloring
1 ¾ cups Water
Sealable container
Spoon
Toys to play with the goo
Directions
In a sealable container, mix chia seeds, food coloring, and water.
Cover and refrigerate overnight or for at least 4 hours.
After refrigerating, uncover and set up the play area. I like to put down waterproof play mat before we play with sensory trays. On nice days, I like to take the sensory tray outside for easier cleanup. I also like to add in toys and tools that my children can use to interact with the sensory tray. In this case, I brought out cups and spoons.
Your child is ready to play! Sit with them and explore using the different senses! This is taste safe so it's okay for your little one to give it a try.
Note: This sensory tray can be used a few times before you dispose of it. Since it is food, it will spoil eventually, but you can get a few days of play out of it if you put it back in the fridge covered and add a little extra water as needed.
Tip: The chia seed goo is quite sticky and will stick to your clothes. I have found that it wipes off fairly easily with paper towel.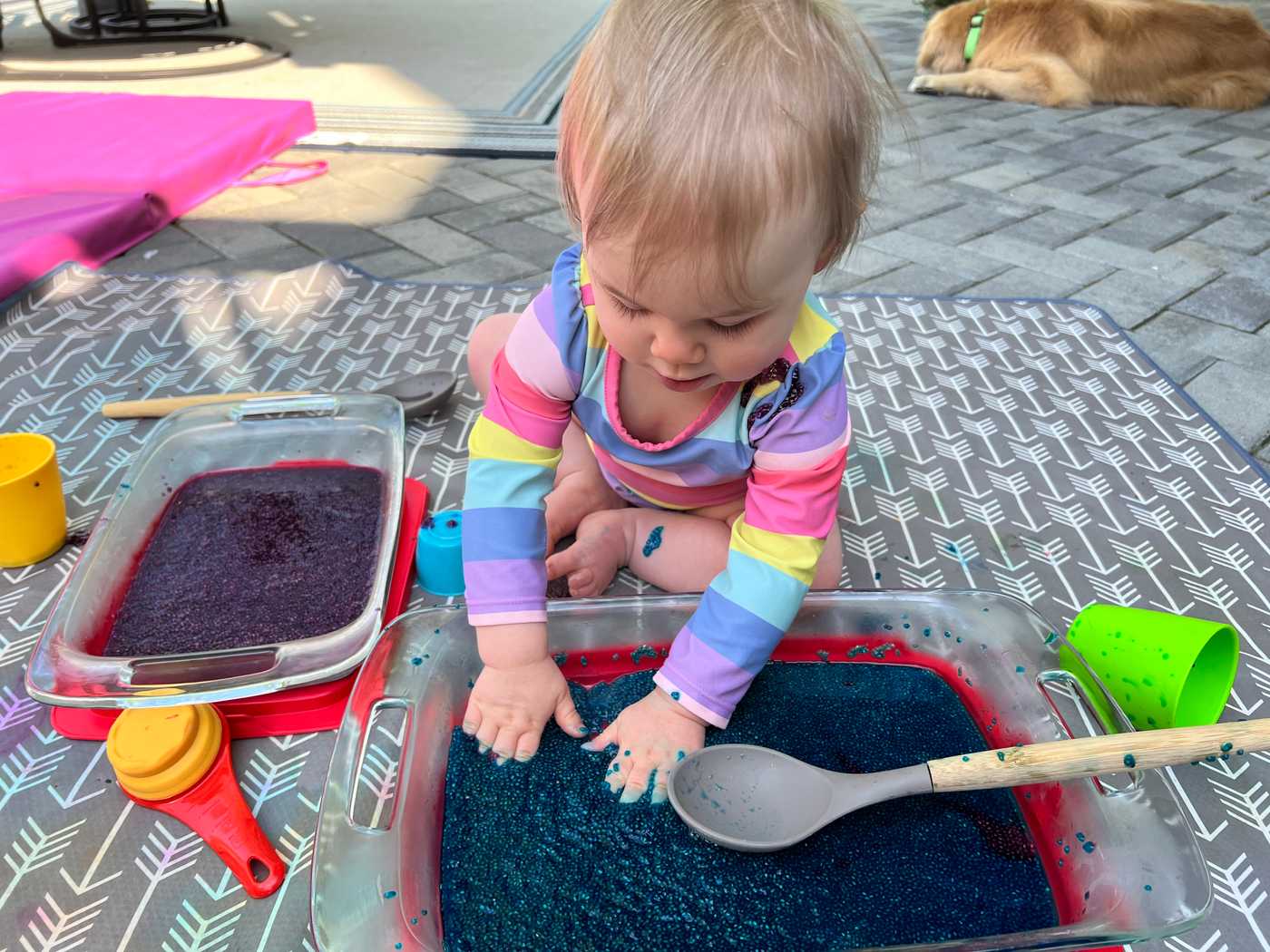 Benefits
Sensory play
Fine Motor Skills
Language Development
Cognitive Development