Olivia has been all about colors lately. She knows the main color words: red, orange, yellow, green, blue, and purple. She isn't, however, associating the color words with the actual colors. She isn't recognizing the colors in her surroundings. Here are the activities we did to help Olivia begin to associate the color word with the color.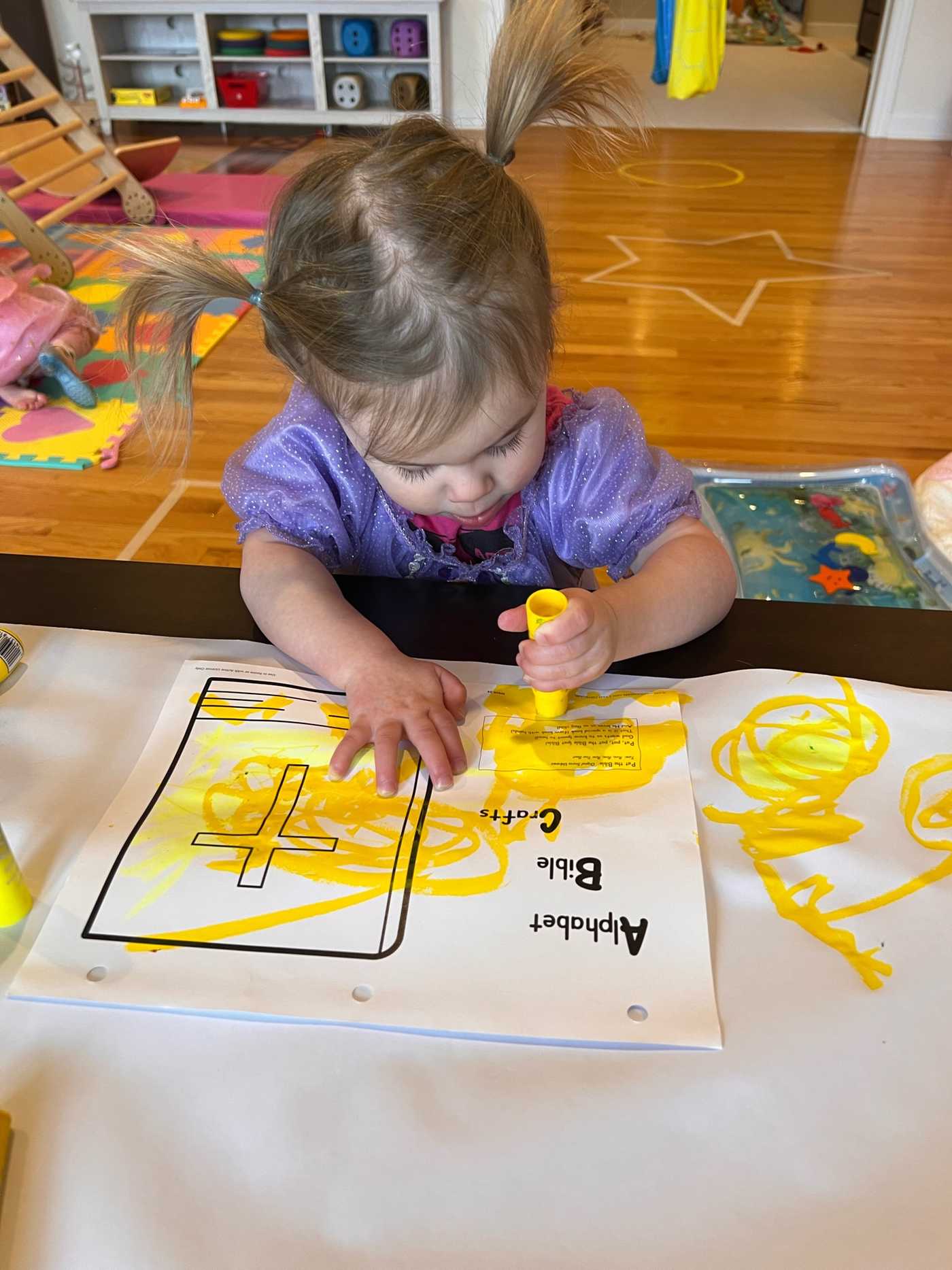 Activities
Color of the Week
Each week we would focus on a different color. For that week, we would eat foods of that color, color and paint in that color, wear that color, notice that color in our surroundings and books, and fill a box with items of that color. This is a helpful way to focus on one color at a time for an extended period of time and notice that color in our surroundings.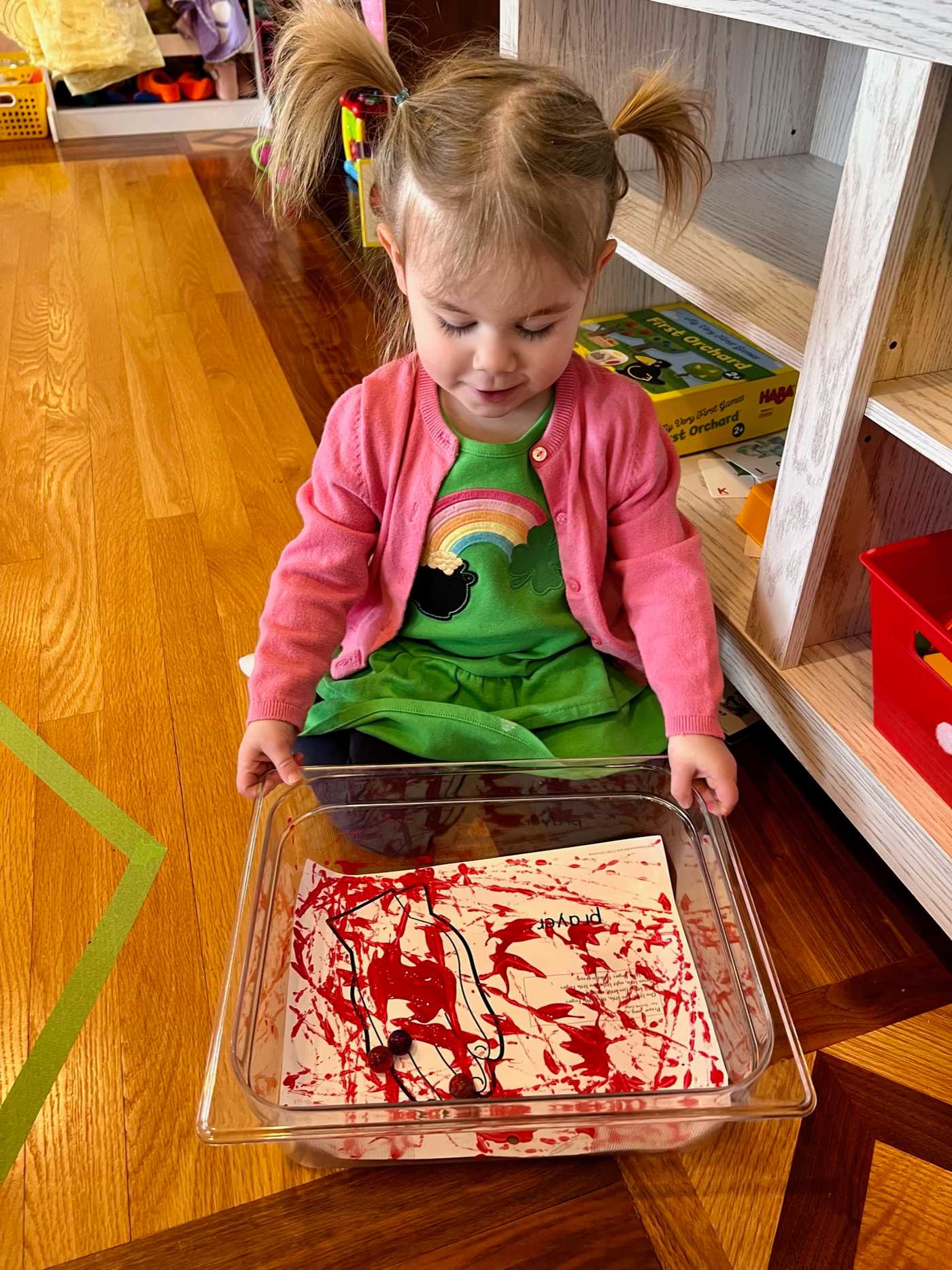 Color Books
Books are a great way to introduce and review different concepts. As you read the first time, you are exposing your child to the different colors. As you reread, you can have your child start pointing out the different colors. Some of our favorite color books include Numbers, Colors, Shapes board book by Priddy Books, Toot, Toot, Beep, Beep by Emma Garcia, Paw Patrol Team Colors by Random House Kids, The Smell of a Rainbow by Dawn Goldworm, Kellan's Colorful Day by KiwiCo, Elmo's First Book of Colors by Bendon, Blue Hat, Green Hat (the OOPS book) by Sandra Boynton, and Animal Colors by Christopher Silas Neal.
Color Choices
When offering Olivia choices throughout the day, I would focus on the color of those choices. For example, when getting dressed in the morning, I would pull out two shirts and tell Olivia the color of each shirt. Olivia would pick out her shirt based on the color she wanted to wear that day. When offering Olivia a snack, I would offer her a pink pouch or yellow pouch. She could have a red apple or a yellow banana.
Color Games:
1. Board Games
There are lots of great board games out there for preschoolers that focus on colors. A few of out favorites include First Orchard by HABA, Hoppy Floppy's Happy Hunt by Educational Insights, and The Sneaky, Snarky Squirrel Game! by Educational Insights. First Orchard works really well for younger toddlers like Olivia who is 2 years old.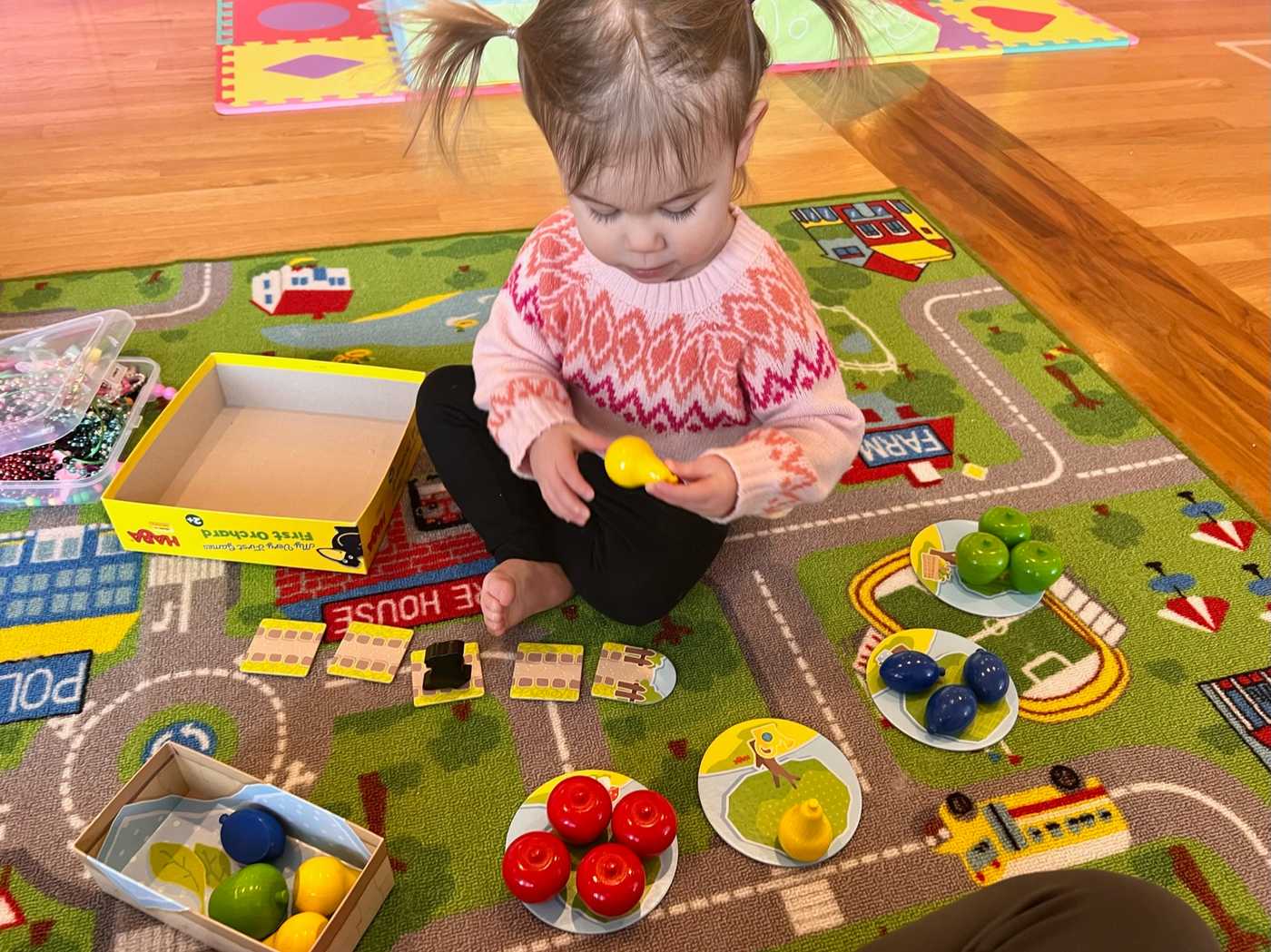 2. Puzzles
There are a lot of great peg and block puzzles out there that you can use to focus on colors as well as shapes. We have a Melissa and Doug shape puzzle that has a different color for each shape. It works both on colors and shapes. This is helpful for Olivia, who knows her shapes and is still working on her colors. I can ask her to find the "pink heart". If she is unsure of which color is pink, she can focus on finding the heart. Since I have told her the heart is pink, she is beginning to learn to recognize the color pink through exposure. You can also find Dog House Color Puzzles on my TPT store. When using the Dog House Color Puzzles, I selected only a few colors that I wanted Olivia to work on. I had her match the dog to the dog house. For Riley, I would have her match the dog with the dog house and with the color word.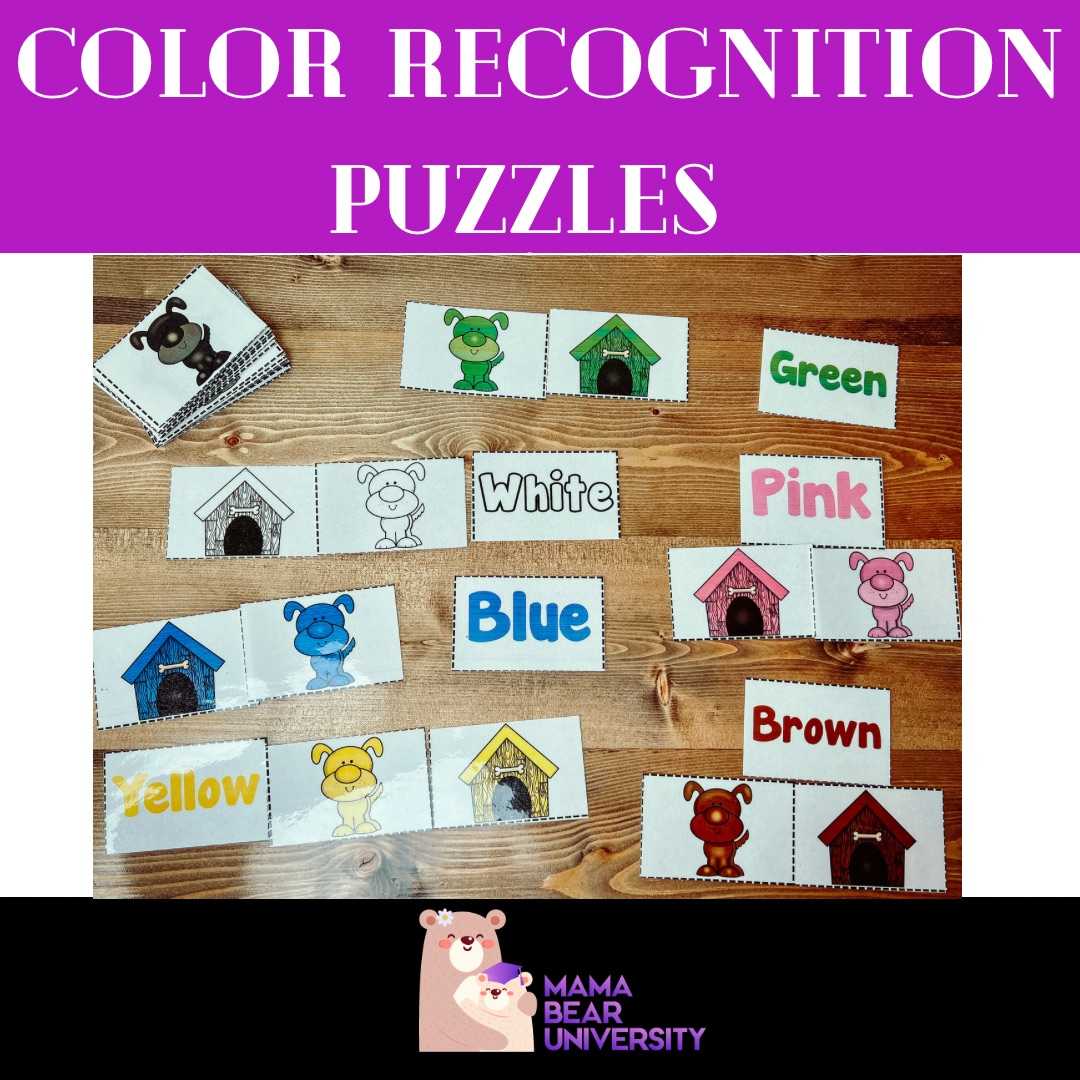 3. Clip Cards
Riley really enjoyed using the Color Recognition Clip Cards to review her colors. This activity is great for review. Once Olivia started recognizing her colors more, she was ready to try out the color recognition clip cards.