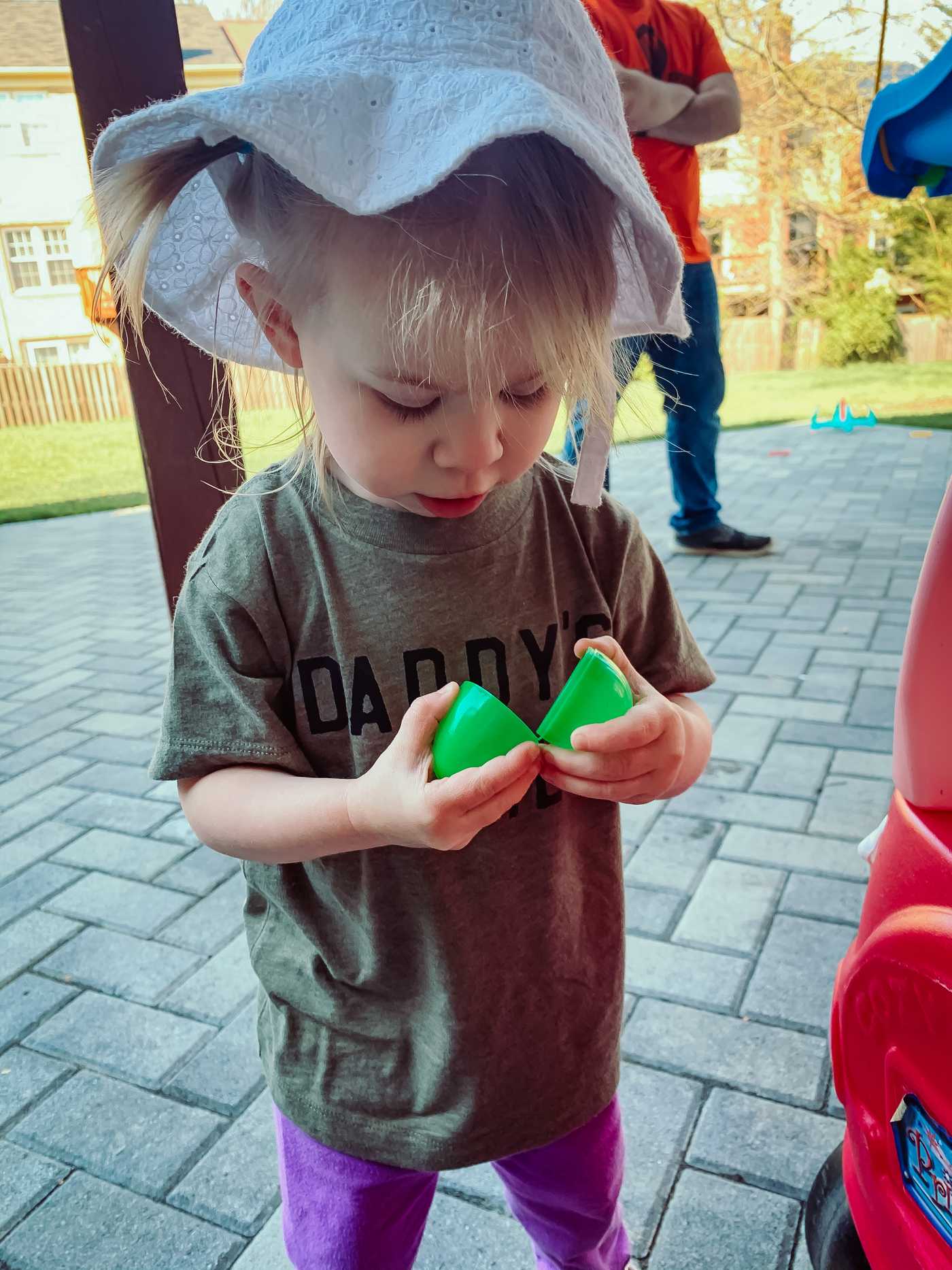 It's time for an egg hunt! If you have any of those plastic eggs laying around from this weekend, then here is the perfect development activity for your little ones that you can do both inside and outside.
Materials
Plastic eggs that open
Snacks-small snacks such as graham crackers, cheddar crackers, fruit snacks, raisins, etc.
Basket or bowl to put the empty eggs in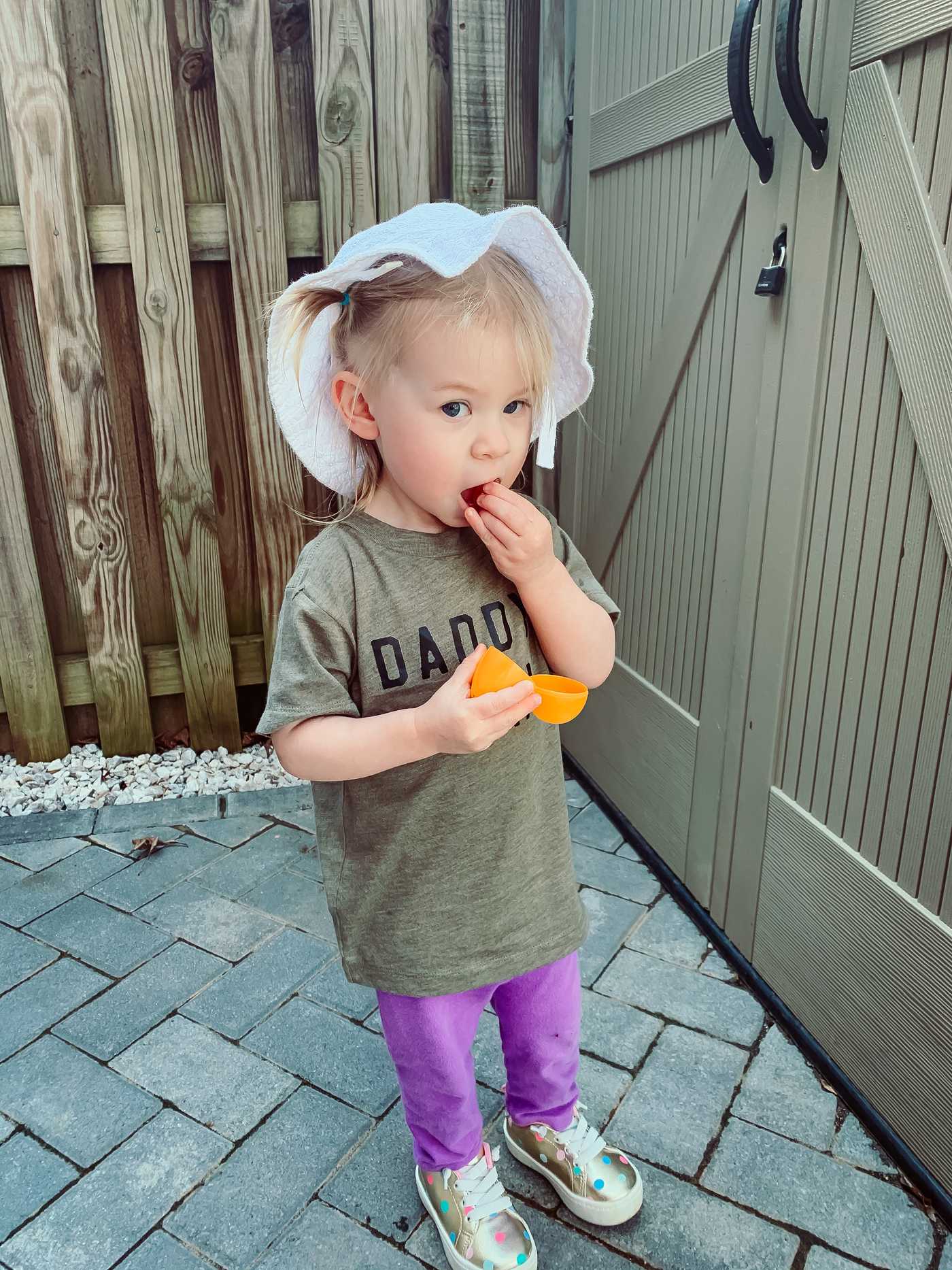 Activity
Clean the plastic eggs well before putting food in them.
In each egg, place one to two snacks. Close up the eggs tightly. Repeat this for all the eggs. Be sure to count how many eggs you have filled with snack so you can make sure all eggs are found at the end of the snack activity. Your child can help with this step and this is a great time to talk about healthy snacks, nutrition, and fueling our bodies.
Hide the eggs around the house or around the yard. For Riley who is new to activities like this, I hide the eggs in plain sight and it was interesting to see which eggs she found immediately and which took more hand holding for her to find.
Encourage your child to open the eggs and eat the snack as they go. They should put the empty eggs in the basket or bowl (promoting clean up).
As your child finds the eggs and snacks, ask them what color egg they are finding, and what snack they have inside.
Enjoy!
Note: Don't forget to count to make sure all the eggs were found.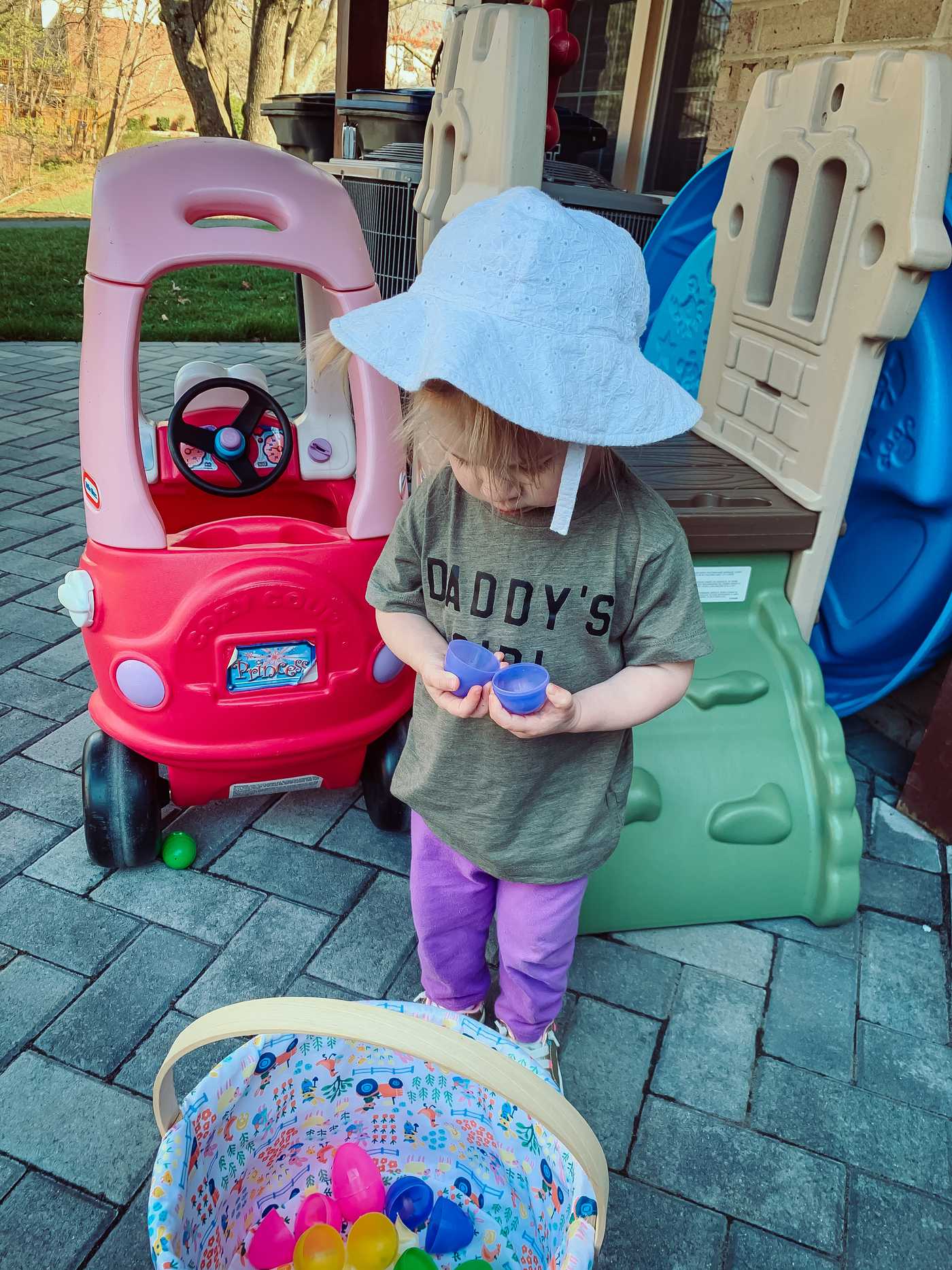 ##Benefits##
Gross Motor Development: This activity encourages your child to get up and get moving
Fine Motor Development: Opening and closing the eggs and taking the snack out of the egg all promotes fine motor skills
Language Development: Your child is building their vocabulary as they talk to you about the color eggs they are finding or the snacks they are eating.
Social Development: Your child is building social interactions as they interact with you, other siblings/children, and play this snack time game.
Health/Nutrition: Your child is learning about healthy food choices and the importance of food and healthy eating.