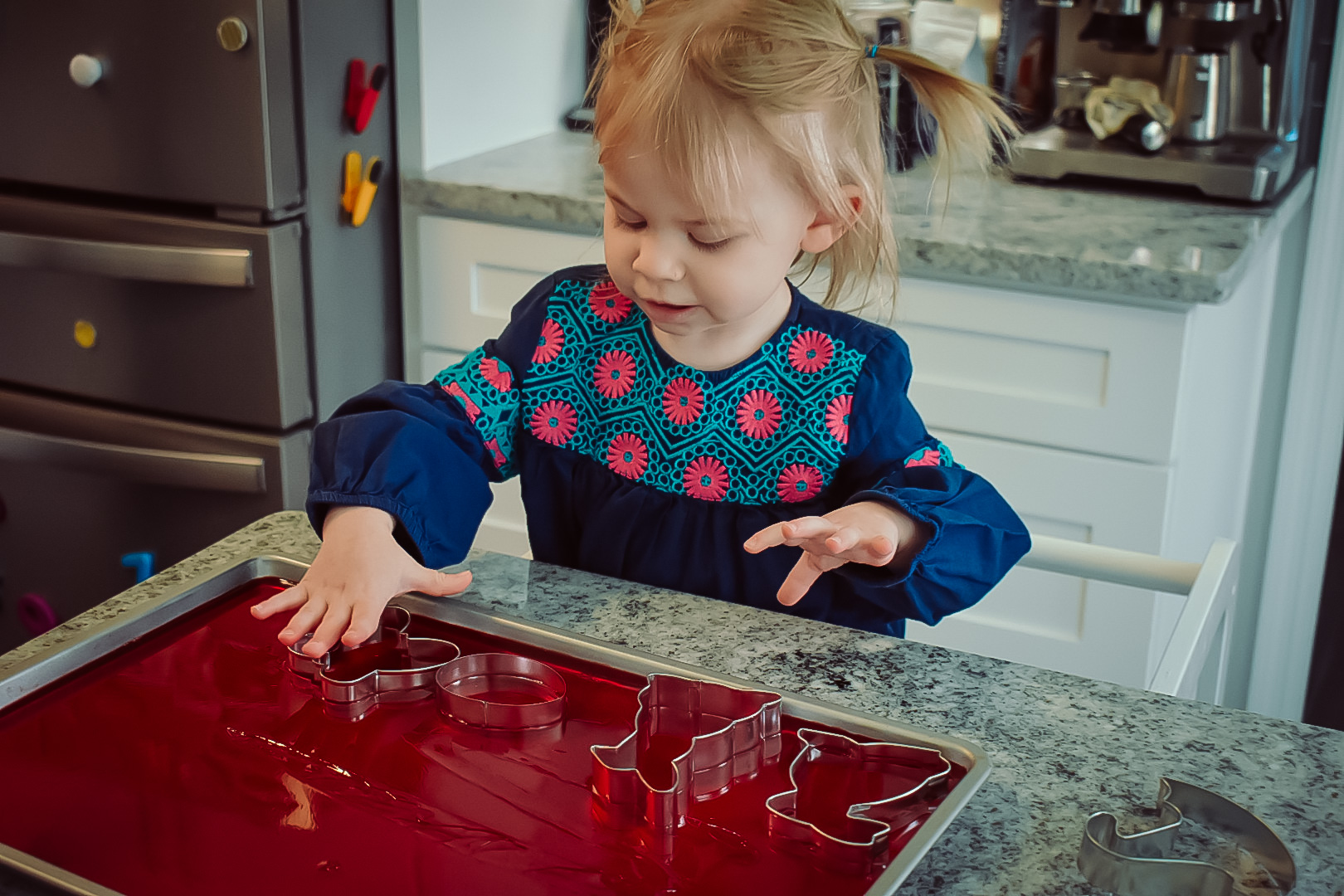 Turn snack time into a fun bake session with your toddler. Put on those aprons and grab out the mixing bowls!
Materials
Box of Gelatin (we used sugar free raspberry Jell-O)
Measuring cups
Spoons
Mixing bowls
9x13 baking pan
Water
Refrigerator space
Cookie cutters
Spatula to remove the gelatin jigglers
Plate to put the gelatin jigglers on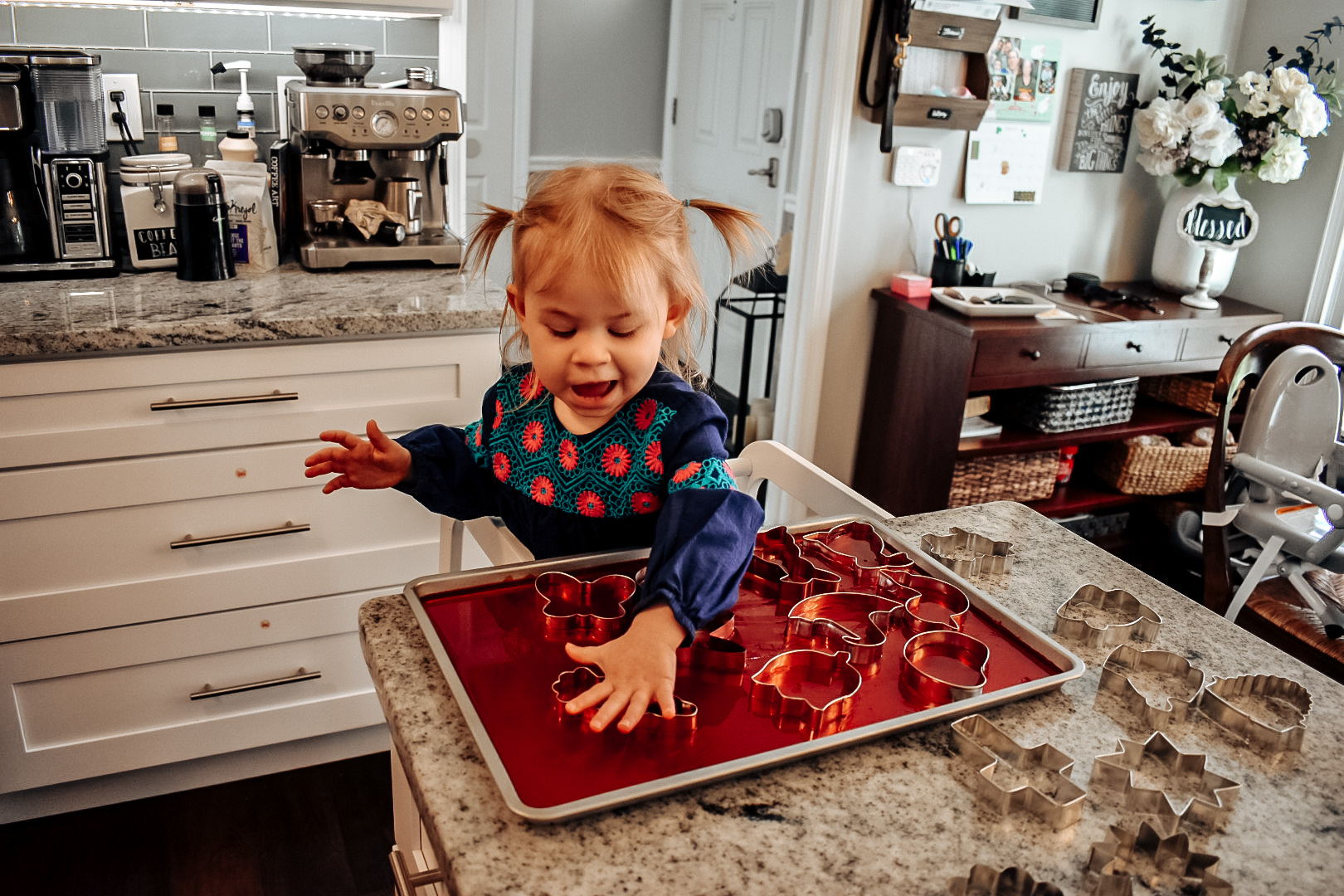 Directions
Follow the directions on the box of gelatin on how to make. The adult should handle the hot water, but your child can help you stir! Pour the liquid gelatin into the 9x13 pan and put in the fridge to set.
Once the gelatin is set, give your toddler cookie cutters to press into the gelatin.
Use the spatula to remove the jigglers from the pan and on to the plate.
Enjoy!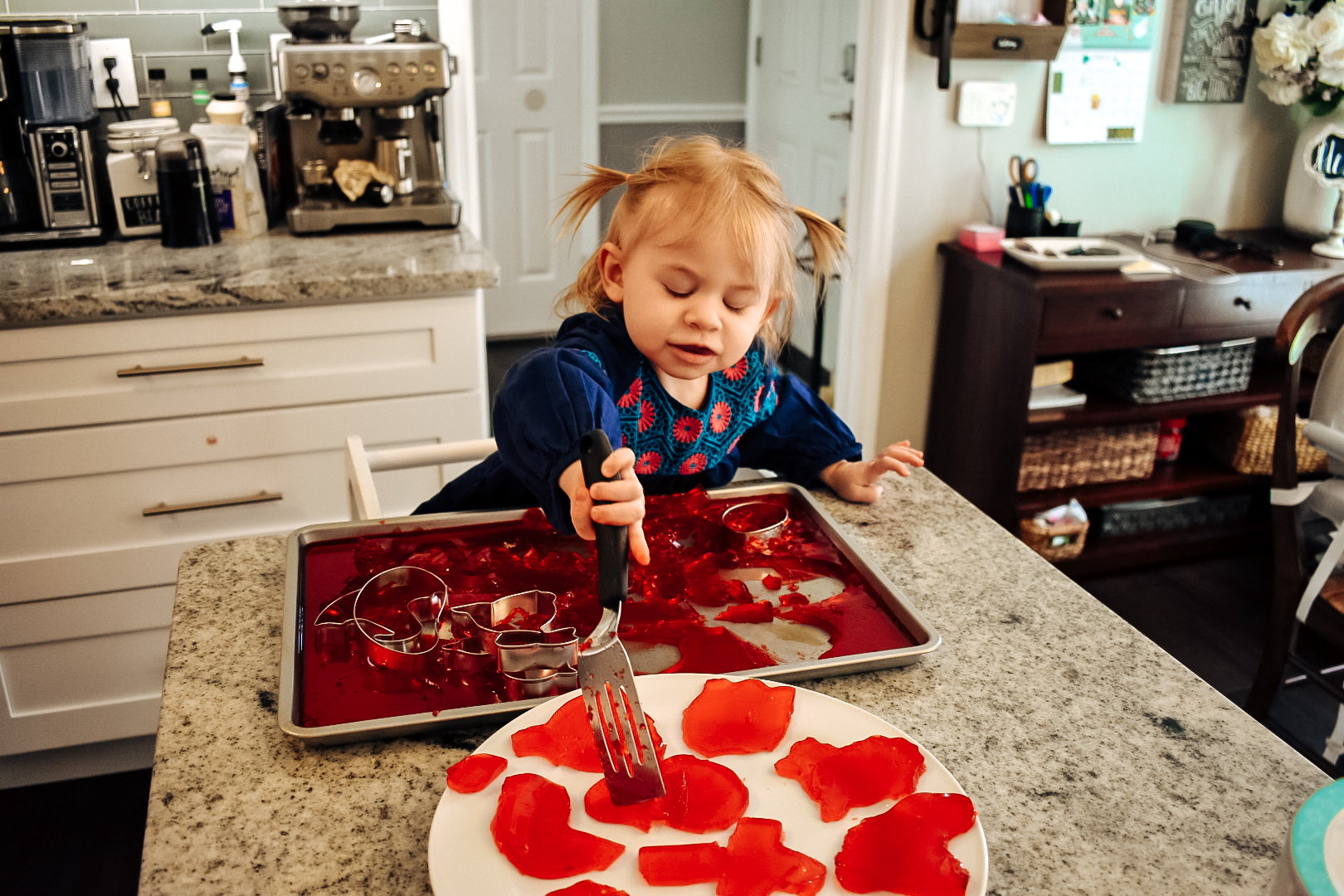 Benefits
Sensory Development
Fine Motor Development
Language Development
Social Development